Cold Laser Therapy at The Callard Clinic
How Does Cold Laser Therapy Work?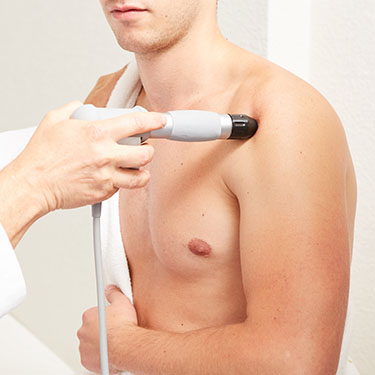 The device uses low levels of energy, or photons. Unlike higher-frequency lasers used for surgery, they don't heat or cut your skin. Photons penetrate deep into a painful joint. The light triggers chemical changes that help damaged cells and tissues heal and regrow.
Cold Laser alone has been shown to help reduce scar tissue, inflammation, adhesions, and pain. It also will create more cell activity to increase the speed of recovery in most cases.
Some examples of what we use cold laser therapy to treat at The Callard Clinic include:
Joint pain from arthritis
Muscle strains and joint sprains
Muscle spasms
Neuropathic pain
Lower back pain
Neck pain and stiffness
Sports injuries
Carpal tunnel syndrome
Tennis elbow and runner's knee
Treatment is painless
Highly effective for many diseases and conditions
Eliminates pain
Reduces the need for pharmaceuticals
Restores normal range of motion and physical function
Easily applied
Non-invasive
Non-toxic
No known adverse effects
No drug interactions
Often makes surgical interventions unnecessary
Provides a treatment alternative for patients that have not responded to other therapies
To see if cold laser therapy is right for you, you should find out if you're a good candidate for the therapy before seeking treatment. Most people can safely undergo cold laser therapy because it's gentle and noninvasive. You may be a good candidate for cold laser therapy if:
You have nagging muscle or joint pain
You have a prior injury site that still bothers you
You still experience pain and discomfort after a surgery
At your consultation, your provider will help you determine whether cold laser therapy is right for you.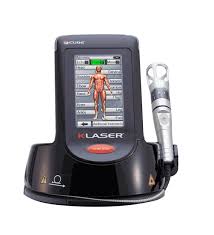 A cold laser therapy session ends before you know it: These treatments are quick, easy, and painless. During a cold laser therapy session, you sit or lie down comfortably. Our certified staff then delivers a controlled dose of low-level light directly to your body. You feel the laser on your skin, but you won't feel much else.
Frequently Asked Questions
How many treatments will I need?
The treatment plan depends on the nature of the condition being treated. For some acute ( less than 6 weeks) conditions, 3-6 treatments may be sufficient. More chronic (6 weeks to several months) conditions may require as many as 6-15 sessions. Conditions such as moderate to severe arthritis may require ongoing periodic care to control pain.
How long before I will feel the results?
You may feel improvement in your condition (usually pain reduction) after the very first treatment. Each treatment is cumulative and results are often felt after 2-4 sessions. Treatments just take a few minutes, however the therapeutic effect continues to relieve symptoms and heal tissues long after your treatment.
Therapeutic laser therapy is about healing – not masking a condition, or covering it up. People feel better from this therapy because they are better, and that's long-lasting relief.
Can laser therapy be used in conjunction with other forms of treatment?
Yes. In fact, laser therapy is even more effective when combined with other forms of therapy. These may include, chiropractic, massage, soft tissue mobilization, electrotherapy, and following surgery.
Get Started Today
Ready to put your health first, naturally? Get started today by contacting us to book your first visit. We look forward to welcoming you to our practice!
CONTACT US »
---
Cold Laser Therapy Fenton | (810) 629-5566